LFLM Workers' Compensation Newsletter – August 2023
August 3, 2023
The Workers' Compensation Newsletter
Volume 27, No. 2 | August 2023
LFLM is proud to share our new LFLM August 2023 Workers' Compensation Newsletter 
Calendar Wheels!
You asked and we listened.
Laughlin, Falbo, Levy & Moresi LLP now has Date Forecasting Wheels available.  If you would like to receive a wheel, please contact Diane Freeman ( dfreeman@lflm.com ).
Our Articles in this edition of the Newsletter:
Court of Appeal Nixes WCAB's "Grant for Further Study"
The California Court of Appeal for the Second District issued a writ of mandate on August 1, 2023, ending the WCAB's longstanding procedure of granting Petitions for Reconsideration for Further Study. Unfortunately, however, do not expect the WCAB to start issuing final decisions at a blistering pace just yet.
There has been a significant uptick in the number of "grant-for-study" orders in recent years, especially since the start of the pandemic in 2020. If you have petitioned for reconsideration in the last three years, chances are that you have been left waiting months, even years, for a final decision following an order granting further study.  This process leaves litigants with no choice but to wait for a decision to issue so they can either proceed to litigate or settle their cases.
The Board contended that compliance with Labor Code section 5908.5 is impossible, presumably due to staffing shortages at the Reconsideration Unit and budgetary restrictions. However, the Court of Appeal was unsympathetic and is steadfast that the Board cannot ignore the Labor Code.
The Court of Appeal held that the Board's utilization of a boilerplate statement that further study is needed based upon the initial review of the record violates section 5908.5, which requires the Board to state the evidence relied upon and must specify in detail the reasons for the decision.
Read more of this article here (Download our Newsletter) or Online (via our website)
Written By:
Aleah McGraw, Associate Attorney of our LFLM – San Francisco Office

Advocacy Letters: Strategies For Eliciting A "Winning" Report
A carefully crafted advocacy letter will make an impactful first impression. Often, an advocacy letter is one of the first communications between an attorney or adjuster and the medical expert. Many advocacy letters submitted to medical experts are "form letters" lacking specific details and information from a medical standpoint. As a result, medical experts are left to submit reports that do not address specific details of the claim and pertinent medical information. This leads to delays, supplemental report requests, depositions, re-evaluations, unnecessary costs, etc. A "winning" advocacy letter should provide detailed expectations and specific instructions for the medical expert to address during their examination and in their report that includes information about the history of the applicant's symptoms, their life-history, their observations of the applicant, results of diagnostic tests, the doctor's review of records and collateral sources of information. Of course, there are important legal ramifications to consider when crafting an advocacy letter, as well, and a savvy practitioner should do as much to advocate for their position within the confines of the law.
A carefully crafted advocacy letter will guide the doctor toward taking a complete and comprehensive history of the applicant's symptoms or complaints at the time of the exam that includes information about their frequency, intensity, duration, onset and course over time. Without this data in the report, the doctor will likely not provide a complete qualitative history of the claimant's symptoms. The doctor also should be asked to discuss in their report a complete history of the claimant's symptom of sleep problems, if applicable, including a baseline with information about sleep behaviors prior to and following the reported work injury. Quite clearly, without information about the applicant's baseline sleep behavior, it will be impossible to know if any sleep problems reported at the time of the doctor's examination were not normal and longstanding and/or if those problems were caused by any industrial events.
Read more of this article here (Download our Newsletter) or Online (via our website)
Written By:
Dr. Ron Heredia
Director, Good Mood Legal
(833) 644-1898
DrHeredia@goodmoodlegal.com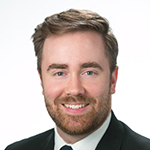 Mark Turner, Esq., Partner of our LFLM-Sacramento Office

2023 CAAA Conferences: What Are Applicant's Attorneys Saying?
Twice a year, the California Applicants' Attorneys Association has a conference to discuss everything from changes in Workers' Compensation Law, to developing new strategies to increase recoveries for their clients. The 2023 Winter CAAA and Summer conferences were no exception; this year's conferences covered a range of topics including expediting medical treatment, strategies to obtain QME panel lists in their preferred specialties, increasing permanent disability, and pursuing penalties.
1)    Medical Discovery – Securing Authorization for Treating Physicians, Consulting Physicians, and Additional QMEs
Following a work injury, the first medical treatment an applicant receives is typically at an occupational medicine clinic, at the behest of the employer. As occupational medicine is conservative in nature, applicant's attorneys were urged to immediately transfer the care of their clients to more liberal doctors within the employer's medical provider network (MPN), the idea being that these more liberal doctors will request treatment plans that will prolong the time for recovery, thereby delaying an immediate return to work, and increasing defendants' costs.
Read more of this article here (Download our Newsletter) or Online (via our website)
Written By:
Nathaly P. Martinez, Esq. of our LFLM-Sacramento Office

DEI Leadership Announcement

Laughlin, Falbo, Levy & Moresi LLP has been selected as a DEI Leadership Seal Silver tier recipient in the inaugural cohort of the State Bar's DEI Leadership Seal program! The State Bar is excited to recognize the great work our organization is doing to advance diversity, equity, and inclusion in the workplace and in the legal profession.
Setting the Bar
We realize the focus in workers' compensation defense is often centered around mitigation of exposure.  True "victories" though, occur as well.  Below is a recent example out of our San Francisco office. 
Jesus Mendoza, Partner in our San Francisco office, successfully defended our client against an otherwise presumptive Labor Code Section 3212.15 posttraumatic stress disorder claim. The applicant claimed cumulative trauma injury from a series of complex critical incident responses, which culminated within our client's employment and coverage. Jesus promptly identified potential affirmative defenses and prepared a litigation strategy that foreclosed the applicant's potential arguments on defense exceptions. Jesus' skillful maneuvers and targeted discovery plan, which emphasized the application of the Labor Code Section 3208.3 six month rule, and the lack of exceptions to its application, saved the client considerable expenses and times and, ultimately, resulted in case dismissal on the eve of trial.
LFLM Webinar Series
Nunes v State of California, DMV: 
The Board Lays Down the Law for Vocational Apportionment
August 25, 2023 10:00 am
Join us as John Geyer, Firm Managing Partner, and Kate Lozano, San Francisco Office Managing Partner, discuss the implications of the en banc decision in the case of Nunes v State of California, Dept. of Motor Vehicle(2023) 88 Cal. Comp. Cases, 2023 Cal. Wrk. Comp LEXIS 30, where the Court  addresses 100% permanent and total disability cases involving medical legal findings and the scope and role of  vocational experts in ultimate case outcomes.
Upcoming Conferences
CAJPA Conference
September 12-14, 2023
Lake Tahoe, CA
LFLM is a proud Silver Sponsor.
Session:
"Five Steps to Successfully Handle Presumptions Claims"
Vicki Lindquist, Partner, LFLM – Oakland
Jeff Rush, Workers' Compensation Program Manager, California JPIA
Dr. Ron Heredia, Good Mood Legal 
PARMA Conference
February 20-23, 2024
Indian Wells, CA
LFLM is a proud Platinum Sponsor.
Sessions:
"Pain Points: Four Banes of Our Existence and Creative Claims Solutions to Lessen Your Stress"
Jesus Mendoza, Partner, LFLM – San Francisco
Sunny White, Division Manager, Athens Administrators
Dr. Paul Kim, Keystone Industrial Medicine
"Golden Nuggets of Workers' Compensation"
Susan Hastings, Office Managing Partner, LFLM – Oakland
Lynn Cavalcanti, Sr. VP Operations, AIMS
Jenny Thompson, Risk Manager, County of Fresno
Click here to schedule in-house trainings

Laughlin, Falbo, Levy & Moresi, LLP.