Advocacy Letters: Strategies For Eliciting A "Winning" Report
August 3, 2023
A carefully crafted advocacy letter will make an impactful first impression. Often, an advocacy letter is one of the first communications between an attorney or adjuster and the medical expert. Many advocacy letters submitted to medical experts are "form letters" lacking specific details and information from a medical standpoint. As a result, medical experts are left to submit reports that do not address specific details of the claim and pertinent medical information. This leads to delays, supplemental report requests, depositions, re-evaluations, unnecessary costs, etc. A "winning" advocacy letter should provide detailed expectations and specific instructions for the medical expert to address during their examination and in their report that includes information about the history of the applicant's symptoms, their life-history, their observations of the applicant, results of diagnostic tests, the doctor's review of records and collateral sources of information. Of course, there are important legal ramifications to consider when crafting an advocacy letter, as well, and a savvy practitioner should do as much to advocate for their position within the confines of the law.
A carefully crafted advocacy letter will guide the doctor toward taking a complete and comprehensive history of the applicant's symptoms or complaints at the time of the exam that includes information about their frequency, intensity, duration, onset and course over time. Without this data in the report, the doctor will likely not provide a complete qualitative history of the claimant's symptoms. The doctor also should be asked to discuss in their report a complete history of the claimant's symptom of sleep problems, if applicable, including a baseline with information about sleep behaviors prior to and following the reported work injury. Quite clearly, without information about the applicant's baseline sleep behavior, it will be impossible to know if any sleep problems reported at the time of the doctor's examination were not normal and longstanding and/or if those problems were caused by any industrial events.
In addition to the above, it is imperative that an advocacy letter instruct the medical expert to provide a complete life history of the applicant in their report. The WCAB has said that a medical report is not substantial medical evidence if it is not based on an "adequate medical history." In this regard, it is reasonable and necessary to ask that the expert provide a report that includes information about the applicant's family of origin, educational background, work history, a thorough accounting of the work injury, a history of any significant medical and/or legal problems, a history of medication/substance use, military background and marital history. As we know, applicant's answers to these questions can have all sorts of ramifications; for example, they can lead to new sources for subpoenaed records, or increase non-industrial apportionment.
With regard to the doctor's face-to-face encounter with the applicant, advocacy letters should ask the medical expert to write a report that includes information about their observations of the applicant's behaviors. Specifically, experts should be asked to describe the applicant's mood at the time of the exam as well as any observed physical problems. Further, the expert should be asked to describe the applicant's appearance, their demeanor, their interactions with the examiner and any office staff, and whether they were accompanied by family members or friends. The presence of one or more positive "Waddell's Signs" can help reinforce a conclusion that an applicant is malingering or exaggerating symptoms, increasing the effectiveness of surveillance which contradicts the applicant's claims. Moreover, with regard to psych claims, mental health experts should be asked to provide a discussion in their report of the results of their Mental Status Examination (MSE) that includes their observations of the applicant's signs or behaviors in the areas of mood, memory, concentration, insight and judgment. Mental health experts should be instructed to state in their report the specific tasks used during their MSE to assess mood, memory, concentration, insight and judgment.
With regard to diagnostic tests, a "winning" advocacy letter will ask the doctor to include in their report the names and results of diagnostic tests administered to the applicant. When the medical expert is a mental health practitioner, it is imperative that they are asked to include the results of each test in their report in the forms of numbers produced by the test scoring. The expert should be asked to include in their battery of tests a Minnesota Multiphasic Personality Inventory (MMPI), since that test is well known as an effective instrument in detecting psychopathology and providing meaningful information about an individual's test-taking attitudes and credibility.
In addition to the above, medical experts should be told in the form of an advocacy letter that it is expected they review every record sent to them prior to their exam. Advocacy letters should include a statement letting the doctor know that if they find that the applicant does not meet the threshold for any diagnosis, they should state as such in their report. Also included in a letter to the expert should be a statement instructing the doctor to disclose in their report, any collateral sources of information in the form of interviews with the patient's friends, relatives and/or business associates (when necessary).
While formulating and drafting an advocacy letter with a winning strategy is the first step, the next hurdle is getting that advocacy letter past opposing counsel. As we know, under Labor Code 4062.3, "information" that an opposing party wishes to provide to an evaluator must be served on the opposing side 20 days before it is provided to the evaluator. During this waiting period, the opposing party has ten days object to elements of the cover letter and request it be removed. Obviously, an advocacy letter must stride the line between presentation of the facts and outright advocacy. Citations to specific information within the medical reporting or transcripts provided can help guide an evaluator to the pertinent elements of oftentimes voluminous subpoenaed records or materials, without risking unfairly biasing or prejudicing them. It is also important to provide references to specific case law, such as the Escobedo decision, or City of Jackson v. Rice when asking an evaluator to address apportionment. Ensuring the evaluator is basing their opinion on an appropriate understanding of a legal theory is essential to ensure the report is substantial medical evidence.
In summary, if you want to make a lasting "first impression" upon the medical expert, draft a "winning" advocacy letter that includes the information discussed above.  This first impression will demonstrate for the medical expert that the letter's author is not interested in a medical report that does not constitute substantial medical evidence. Ultimately, this approach will help to expedite claims and avoid unnecessary delays and costs.
Written By:
Dr. Ron Heredia
Director, Good Mood Legal
(833) 644-1898
DrHeredia@goodmoodlegal.com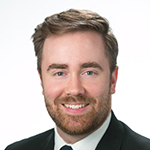 Mark Turner, Esq., Partner of our LFLM-Sacramento Office

Laughlin, Falbo, Levy & Moresi, LLP.