Working From Home: Firing Up Litigation?
July 21, 2020
In the last several years, there has been an increase in the number of employers who offer a remote work environment (i.e., work from home). In fact, the numbers of employees working from home have increased by 140% since 2005, with as many as 4.3 million people in the United States working from home at least half the time. SmallBizGenius, 2019.  The benefits of working from home can range from increased happiness and productivity of employees, to less turnover for companies. However, the number of employees working from home has recently increased even more, in the wake of the COVID-19 global pandemic. In order to ensure businesses remain operational, most non-essential businesses were thrust into allowing their employees to work from home on a full time basis. The sudden surge in remote workers from home employees now calls for examining various workers' compensation issues that will arise.
Going back to basics, injuries suffered by employees while performing their regular work duties at a fixed place of business, in a manner authorized by the employers, are generally always in the course of the employment. A. & G. Corp v. Industrial Acc. Com. (Nelson) (1919) 180 Cal. 389, 182 P.35.  In order to differentiate between injuries that arise out of or occur in the course of employment under Labor Code Section 3600(a) and those not within the coverage of the workers' compensation system, the California Supreme Court adopted the "going and coming rule" in 1916. See Ocean Acc. Etc. Co. v. I.A.C (Slattery) (1916) 173 Cal. 313, 322, 159 P. 1041.  This rule denies compensation benefits for injuries sustained by an employee during a regular commute to and from the place of employment, on the theory that ordinarily the relationship of employer and employee is suspended from the time the employee leaves work to go home until they resume work. Hinojosa v. W.C.A.B. (1972) 8 Cal. 3d 150, 153. The Court reasoned that "an employee going to and from his place of employment is not rendering any service, and begins to render such service only when…arriving at the place of his employment". Slattery at 322. This rigid rule has since been reformulated by the California Supreme Court to conclude that for employees with fixed places of business and fixed hours of work, injuries sustained while traveling to and from the place of business are not compensable in the absence of special or exceptional circumstances. Hinojosa at 157-160.
One of those exceptions is the "home as a second jobsite" exception. If an employee is required by the employer to work at both the employer's premises and at home, the employee is deemed to be in the course and scope of employment when traveling between these two locations. Bramall v. W.C.A.B. (1978) 78 Cal. App. 3d 151, 158. To differentiate, this exception does not apply when an employee just completes "some tidbit of work" at home or if the work is taken home for the convenience of the employee. Id. and Wilson v. W.C.A.B. (1976) 16 Cal. 3d 181. However, generally, the home as a second jobsite exception applies when the employee is unable to complete the usual work duties at the usual place of employment and the employer authorizes the use of home as a workplace. Bramall at 158, 160. Courts have concluded that the performance of work at home involves an incidental benefit to the employer. Santa Rosa Junior College v. W.C.A.B. (Smyth) (1985) 40 Cal. 3d 345, 356.
In light of the recent Governmental Stay at Home Order (Executive Order N-33-20) and the increase in employees exclusively working from home, it can be easily argued that an employee's work from home was "required", thus supporting the argument that the employee's home is a second jobsite. In light of Bramall, it can be found that any injuries occurring while inside the employee's home are considered to be in the course and scope of employment. The fact that employees now usually only walk a few steps from their bedrooms to their in-home office or dedicated workspace to begin their day and can step in and out of that workspace to complete work as many or as little times as they desire, brings about significant difficulty when determining what activities completed throughout the day are related to work. The personal comfort doctrine holds that acts performed during work that are necessary for the personal comfort, convenience, or welfare of the employee, are within the course and scope of employment, even if the act is not part of the employee's specified work duties. Activities such as visiting the restroom, obtaining a drink of water, or taking a coffee break are generally deemed work-related because they have been found to be necessary and customary such that they become part of "normal working conditions". Fireman's Fund Indem. Co. v. Industrial Acc. Com. (Elliott) (1952) 39 Cal. 2d 529. Thus, any injuries that occur while employees are engaged in such activities are generally compensable. Western Greyhound Lines v. Industrial Acc. Com. (Brooks) (1964) 225 Cal. App. 2d 517. Additionally, a salaried employee is generally deemed to be compensated during permissible lunch breaks and injuries sustained during those breaks are therefore considered compensable. McFadden v. Workers' Comp. Appeals Bd. (1988) 203 Cal. App. 3d 279, Duncan v. W.C.A.B. (1983) 150 Cal. App. 3d 117.
In contrast to the "normal working condition" rule, injuries sustained by employees performing activities strictly for personal purposes are not within the course of employment when the activity is not incidental to the employment and there is no employment-related benefit to the employer. Elliott at 531-532; Liberty Mut. Ins. Co. v. I.A.C. (Dahler) (1952) 39 Cal. 2d 512, 516; Hinkle v. W.C.A.B. (1985) 175 Cal. App. 3d 587, 591; Osbun v. W.C.A.B. (1979) 93 Cal. App. 3d 163, 168; Dalgleish v. Holt (1952) 108 Cal. App. 2d 561, 565–566.
In light of the Elliott case above, it seems easy for an argument to be made that any activity is necessary and customary to one's workday (recall that all benefits are liberally construed in favor of the applicant (Labor Code Section 3202). For example, walking to the kitchen to grab a snack, reaching over to grab paper to refill one's printer, standing to scan a document, placing a work-provided headset on a charger, etc. The list could go on with respect to numerous common acts of everyday living. As such, in order to determine the industrial nature of the activity engaged in by the applicant when they claim to have been injured, it is very important to obtain a detailed statement from the applicant or even consider deposing potential witness(es) who resided with the applicant at the time of the alleged injury.
While there is not much case law on point in California discussing injuries while working from home, it is anticipated any rulings would be consistent with case law from other states such as Minnesota and Pennsylvania. In the case of Munson v. Wilmar/Interline Brands, a Minnesota court found an industrially-related thoracic spine injury when the applicant was heading downstairs to grab a cup of coffee while his computer was connected to the company's server and he fell down the stairs, fracturing his T9 vertebrae. Munson v. Wilmar/Interline Brands (2008) MN Wrk. Comp. LEXIS 124. The court reasoned that the employee was working shortly before he took his coffee break as he was logging into his computer to prepare a month-end sales report and thus, the personal comfort doctrine extended to this case. A similar ruling was issued by a Pennsylvania court when an employee fell down the stairs to her home office, injuring her neck, when she was heading upstairs to the kitchen to get a drink and turned around in a hurry to answer a ringing phone. Verizon Pennsylvania v. W.C.A.B (Alston), 900 A.2d 440 (Pa. Cmwlth. 2006).
However, a Florida court of appeals ruled the opposite in a case and found an injury sustained while working from home was not industrially-related, in the case of Sedgwick CMS v. Valcourt-Williams, 271 So.3d 1133 (Fla. App.). In that case, the injured worker, a claims adjuster, tripped over her dog during normal working hours while reaching for a coffee cup in her kitchen. The court concluded that the relevant risk of tripping over her dog did not arise out of the employment and the risk existed whether the worker was at home working or whether she was not working. Id. at 1134. Furthermore, they reasoned that since the risk of reaching over her dog existed before she took the job, and would continue to exist after her employment ended as long as she maintained a home with a dog, the employer did not contribute to the risk that the claimant would trip over her dog. Id. At 1138.
Despite the challenges and legal battles of industrially-related actions, the biggest difficulty with working from home starts with the employee's work stations.  Simple ergonomics can have a big impact on injuries. It is difficult for an employer to ensure an employee's work station is ergonomically correct when they are working from home as the tools an employee might use have not likely been approved or provided by the employer. Therefore, this leaves the task of setting up an ergonomic work station in the hands of the employee. And, while the employer is required to reimburse for reasonable expenses and necessary equipment for a home office, without a visit by an ergonomic specialist on behalf of the employer, the employer may be unaware of the potential risks of leaving this task to the employee. As such, it is important for the employer to have an open dialogue with their work-from-home employees about their workspace and if any complaints are made, that quick action is taken to mitigate potential injury. The biggest concern is the potential for a cumulative trauma injury stemming from working from home without ergonomics, such as back pain from sitting all day, neck pain from looking down at a computer, carpal tunnel due to use of a keyboard or mouse, etc.
So, what can you do to help prevent an injury, you ask? It is recommended that you have your employees comply with the health and safety policies of your business and that such policies be written as part of your employee manual. Additionally, it is recommended you have your employees fill out a working-from-home safety survey that describes the employee's workspace, equipment and conditions.  You can even take this a step further and ask for pictures of the workspace to confirm the safety of the space for yourself. You will want to check that furnishings and equipment are ergonomically designed and be able to spot any potential problems such as exposed extension cords or potential tripping hazards. It is recommended you do a check-in like this every six months or so, to ensure up-to-date compliance with your policies.
In light of COVID-19, remote workers is undoubtedly a topic of consideration for many employers. Governor Gavin Newsom's Executive Order N 62-20, issued on May 6, 2020, created a rebuttable presumption of occupational exposure for workers diagnosed with COVID-19. Of importance however, the Executive Order requires that an alleged injured worker satisfy a four part test. One of the requirements of the four part test specifically indicates that in order to meet the presumption, the place of employment must not be the employee's home or residence. Of course, the presumption only pertains to the diagnosis of COVID-19.  An employee who suffers unrelated afflictions due to cumulative trauma while working from home may not be afforded the presumption of the Governor's order – but nevertheless, the usual investigation on the part of defendants will be necessary to address what will undoubtedly be a rise in claims of injury occurring while working from home.
Co-Written By:
Michelle C. Sebring, Esq. of our LFLM-San Diego Office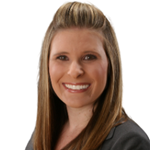 Trisha A. Toyne, Esq. of our LFLM-San Diego Office

Laughlin, Falbo, Levy & Moresi, LLP.