LFLM Workers' Compensation Newsletter – March 2021
LFLM is proud to share our new LFLM March 2021 Workers' Compensation Newsletter 
Our Articles in this edition of the Newsletter:
Notice and Reporting Requirements for Employers Under AB 685
After 12 months of executive orders and emergency regulations aimed at tackling the challenges created by COVID-19 in the workplace, it is clear the California Legislature has prioritized safety and reporting in order to help curb the pandemic. Specifically, the Legislature passed a suite of laws enforcing newer and more strict reporting standards regarding COVID-19 for employers statewide. Assembly Bill (AB) 685 took effect January 1, 2021 and imposes new notice and reporting requirements on employers when an employee tests positive for COVID-19. Additionally, Cal/OSHA has expanded enforcement authority to issue serious violation citations as well as shutdown workplaces that are an imminent hazard related to COVID-19.
Read more of this article here (Download our Newsletter) or Online (via our website)
Written By:
Nathan R. Yannone, Esq. of our LFLM-Concord Office  
COVID-19 Case Finds Traction in Federal Court
California employers are subject to important safety standards intended to help avoid employee exposures to COVID-19.  Cases of actual or alleged exposure may implicate employers' workers' compensation coverage, with one Court now reaffirming that an employer's knowing or intentional violation of those standards can trigger serious civil exposure as well.
On January 6, 2021, the San Diego Federal District Court issued an opinion in Arnold v. Corecivic of Tennessee LLC (Case No.: 20-CV-00809 W; 2021 U.S. Dist. LEXIS 2868*; 2021 WL 63109) confirming that an employee can circumvent the workers' compensation exclusive remedy when he can plead facts showing that his employer knowingly failed to implement required safety protections in a manner placing employees at direct risk of exposure to the virus.
Read more of this article here (Download our Newsletter) or Online (via our website)
Co-Written By:
Trina N. Dresden, Esq. of our LFLM-San Francisco Office
Robert A. Cutbirth, Esq. of Freeman Mathis & Gary LLP.
LFLM's Commitment to Diversity – Now Certified As A Majority Owned Women/Minority Business Enterprise
Laughlin, Falbo, Levy and Moresi is proud to announce we have been granted Women and Minority Business Enterprise (WMBE) certification by the Supplier Clearinghouse for the California Public Utilities Commission (CPUC.) The Supplier Clearinghouse is a commission-supervised entity that certifies firms meeting an established criteria of at least 51% women and minority ownership. The WMBE certification includes a meticulous vetting process emphasizing the responsibility of utilities to work with firms that go beyond just talking about diversity – WMBE certification requires actual results.
Read more of this article here (Download our Newsletter) or Online (via our website)
Written By: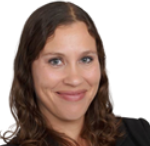 Erin L. Walker, Esq. of our LFLM-Oakland Office

LFLM WC Portal APP

Laughlin Falbo Levy Moresi is very excited to announce that The LFLM WC PORTAL app can now be found on the Apple Store and Google Play! 

Laughlin, Falbo, Levy & Moresi, LLP.