LFLM's Commitment to Diversity – Now Certified As A Majority Owned Women/Minority Business Enterprise
January 4, 2021
Laughlin, Falbo, Levy and Moresi is proud to announce we have been granted Women and Minority Business Enterprise (WMBE) certification by the Supplier Clearinghouse for the California Public Utilities Commission (CPUC.) The Supplier Clearinghouse is a commission-supervised entity that certifies firms meeting an established criteria of at least 51% women and minority ownership. The WMBE certification includes a meticulous vetting process emphasizing the responsibility of utilities to work with firms that go beyond just talking about diversity – WMBE certification requires actual results.
Our firm has long been recognized as a leader in the California legal industry based on our percentage of women and minority partners.  We continue our commitment to diversity, and to the communities in which we live and work, as evidenced by the WMBE certification.
This esteemed certification is a welcome addition to our pledge to promote diversity and inclusion within our partnership and throughout our firm. Over the past 10 years, our Diversity Committee has provided sponsorships and support for various law school diversity events including the Santa Clara School of Law Diversity Gala & Inclusion Summit, the Jeffrey Poilé Memorial Scholarship at University of the Pacific McGeorge School of Law, the UC Hastings Black Law Students Graduation and more. We are a regular participant in Diversity Career Fairs to recruit diverse law clerks as well as providing over a dozen diversity book-scholarships at law schools across California. We also encourage attorney participation in diversity Bar Association events statewide including: the Minority Bar Coalition in Northern California, Orange County Hispanic Bar Association, Lesbian and Gay Lawyers Association of Los Angeles and African American Workers' Compensation Professionals.
LFLM remains committed to enhancing diversity, equity, and inclusion.  We will continue to expand our efforts toward retention and recruitment of diverse attorneys, and improve our cultural competency with respect to the values embodied by our diverse group of attorneys.  Please visit our website for more information about our firm: https://www.lflm.com/ or contact our Director of Marketing, Caryn Rinaldini – crinaldini@lflm.com
Written By: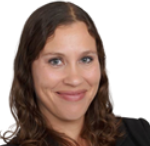 Erin L. Walker, Esq. of our LFLM-Oakland Office

Laughlin, Falbo, Levy & Moresi, LLP.