Episode 14 – What to expect from CAAA – Part 1 with Special Guest Trisha Toyne, Esq.
A Case Law Update based on what the applicant attorneys are thinking and doing. Trisha Toyne discusses four cases that you need to know about.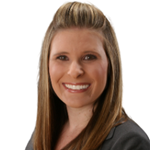 Trisha A. Toyne, Esq., of our LFLM-San Diego Office
Also Available on Apple Podcasts, Spotify & Libsyn:
Listen to Other Podcasts in Our Series

Laughlin, Falbo, Levy & Moresi, LLP.