Episode 10 – Adjuster to Attorney with Special Guest Nicholas Valenzuela, Esq.
In this episode, San Diego attorney Nicholas Valenzuela shares how he started in Workers' Compensation and why he was motivated to go to law school.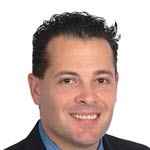 Nicholas Valenzuela, Esq., of our LFLM-San Diego Office
Also Available on Apple Podcasts, Spotify & Libsyn:
Listen to Other Podcasts in Our Series

Laughlin, Falbo, Levy & Moresi, LLP.