We are hiring! (Fresno, Glendale/LA, Sacramento, San Bernardino, San Francisco and San Jose)
February 6, 2023
Workers' Compensation Defense Attorney Position
Laughlin, Falbo, Levy & Moresi LLP (LFLM) is hiring motivated attorneys who want to work in a flexible, family-friendly office specializing in worker's compensation defense. Our attorneys provide high quality cost-effective legal representation to gold standard clients. We provide opportunities for continued legal education, present seminars, write timely articles and each attorney participates in business development and marketing activities. Ultimately, advancement into partnership ranks is our goal for our attorneys. Related insurance claims experience and Subrogation experience are a plus; but not necessary.
LFLM is an Equal Opportunity Employer. Our diverse, inclusive and congenial office is ideal for candidates with excellent communication, research and analytical skills. Flexible work arrangements are available and some travel may be required. We offer one of the most lucrative bonus packages in the state, and competitive compensation. Please check out our website, www.lflm.com to learn more about our firm.
If you are interested in this exciting opportunity to join our LFLM Family, please send a resume and cover letter to hiring@lflm.com, with the specified office location in the subject line (i.e. Los Angeles).
Very truly yours,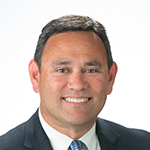 John V. Geyer
Firm Managing Partner
Laughlin, Falbo, Levy & Moresi LLP