Impact of SB 1127
February 15, 2023
On September 29, 2022, updates to the Labor Code went into effect when Governor Newsom signed SB 1127 into law.  Two of these updates significantly expanded benefits for safety officers, one update imposed a potentially hefty penalty for unreasonably rejected claims, and the final update related to data collection.
Expanded Temporary Disability for Cancer Claims
The first provision of SB1127 is a significant expansion of temporary disability benefits for safety officers, namely firefighters, peace officers, and fire and rescue services coordinators, who have sustained injury or illness related to cancer.  This modified Labor Code section 4656 by increasing the temporary disability cap of 104 weeks within five years from the date of injury, to a total of 240 weeks, during the entire period of the claim (meaning temporary disability benefits no longer must be paid within five years from the date of injury).  The increase in temporary disability benefits for presumptive cancer cases  applies to injuries on or after January 1, 2023.
This creates a distinct, and unresolved conflict with Labor Code section 5410 which limits the right of an injured worker to file a petition to reopen, alleging new and further disability within five years of the initial date of injury.  The language of the new statute suggests that a safety officer who has industrial cancer, and then later relapses, could request additional temporary disability benefits even if it is well beyond five years after the date of injury and after a Stipulated Award.  Notably, Labor Code section 4656, subdivision (d), does not contain the same restricting clauses as subdivisions (a), (b), and (c), indicating a limit within a period of five years from the date of injury.  This subdivision, however, does not indicate that it is intended to provide additional authority to the WCAB and contravene the limitation contained within section 5410.
It is therefore important to note that if a case has not been finalized by way of a Compromise and Release Agreement, if a timely petition to reopen is filed within five years from the date of injury, the WCAB could award temporary disability beyond five years from the initial date of injury.
If one goes beyond the plain language of the statutes, based upon legislative history, it is likely the rationale for the expanded timeline for collection of temporary benefits is due to the risk and likelihood that public safety officers can relapse after more than five years have passed from the initial injury.  An early comment in the Assembly Committee on Insurance also cited to the fact that "14 of the largest 20 wildfires in California history (4 in 2021 alone) have occurred in the past 10 years" and contended "[t]his is our new normal."  (Assem. Com. on Insurance, Rep. on Sen. Bill 1127 (2021-2022 Reg. Sess.), as amended June 13, 2022, at p. 3.)  That rationale, however, is not mentioned later in the Senate or Assembly Floor Analyses in August 2022.  (See, e.g., Senate Floor Analysis, 3d reading analysis of Sen. Bill 1127 (2021-2022 Reg. Sess.) as amended August 23, 2022, p.1, paragraph 3 ["Increases the maximum time specified firefighters and peace officers can access wage replacement disability benefits for cancer work-related injuries from 104 weeks within five years to 240 weeks."].
Increased Penalties and Shortened Claim Investigation
The enactment of SB 1127 also increased possible penalty claims relating to the unreasonable denial of claims made by certain safety officers who qualify for presumptions of injury contained within Labor Code sections 3212 to 3212.85 and 3212.9 to 3213.2, which includes cancer, hernia, heart trouble, pneumonia, blood-borne infections, meningitis, tuberculosis, and low back (for peace officers wearing a duty belt). Under Labor Code section 5414.3(a), the penalty is now five times the amount of the benefits unreasonably delayed with a cap of $50,000. The WCAB does not have discretion when determining the amount. The language of Labor Code section 5414.3(a) is clear that the penalty "shall" be five times the amount of unreasonably delayed benefits, up to $50,000. Of course, the WCAB still has discretion to determine whether a claim denial was unreasonable.
It is important to note this penalty applies to all injuries under Labor Code section 3212 and 3213.2, not just injuries on or after January 1, 2023.
Under Labor Code section 5402(b)(2), the timeframe for denying a claim for statutorily presumptive injuries to firefighters, peace officers and first responders was shortened from 90 days to 75 days. This reduced investigation period went into effect on January 1, 2023 and did not retroactively apply.
When an injury claim falls under one of the various presumptions, as with all claims, the employer has a duty to investigate in good faith. (Ramirez v. Workers' Comp. Appeals Bd. (1970) 10 Cal.App.3d 227; Cal. Code Regs., §10109.)  With respect to delaying or denying payment, there must be "genuine doubt from a medical or legal standpoint as to liability for benefits" and "the burden is on the employer or carrier to show substantial evidence of the basis for doubt."  (Bekins Moving & Storage Co. v. Workers' Comp. Appeals Bd. (1980) 103 Cal.App. 3d 675, 681 [citations omitted].)  All of these presumptions are rebuttable and "may be controverted by other evidence," which is often a challenging path for an employer.  The legal liability in presumption cases is often something that cannot be challenged.  Instead, it is a dispute over the medical benefits that are at issue.  For example, while broad, the presumptions relating to "heart trouble" require the existence of actual heart trouble, not simply hypertension. (See, e.g., Palmier v. WCAB (1991) 56 Cal.Comp.Cases 287, 288; see also Parish v. County of Ventura (1989) 210 Cal.App. 3d 92, 97–98 [discussing the breadth of the definition of heart trouble].)
A typical workers' compensation case will entail a discussion with the injured employee (by way of deposition or an interview by the claims adjuster), followed by obtainment of records for prior treatment received by the employee, if any.  Typically, specific injury claims, whether they fall under a presumption or not, are readily accepted.  (Assem. Com. on Insurance, Rep. on Sen. Bill 1127 (2021-2022 Reg. Sess.), as amended June 13, 2022, at p. 4 [citing CWCI and RAND, noting more than 90% of all workers' compensation claims and requests for medical treatment are approved].)   However, complicated medical cases involving heart trouble  or cancer  often require a more extensive investigation to determine if the condition actually exists and to determine the causative factors for the alleged condition.  It is often difficult to investigate these more complicated claims within the previously allotted 90 days, and will therefore be even more difficult with the shortened timeframe of 75 days, particularly as these types of claims require a medical-legal evaluation to determine causation.
Further, the shortened timeframe for investigation is concerning as updated medical legal regulations, effective February 2023, have extended the time for Qualified Medical Evaluators to schedule medical-legal evaluations to 90 days, or 120 days if the party with the legal right to schedule the evaluation so chooses (previously 60 and 90 days, respectively). The report after an initial evaluation will then issue within 30 days. (Cal. Code Regs., section 38 (b).) Thus, a 75-day timeline to determine compensability of a claim is a tall order.
There are also additional circumstances that cause alarm with the shortened timeframe to deny a claim. These include claims where an employee is not cooperating with the investigation or has an extensive medical history.  Subpoenas can take quite a bit of time to result in the production of medical records, despite the strict production date deadlines that should be adhered to.  There will also be issues in cases where a possible factual dispute is raised.  Given that judges often require a medical-legal evaluation before proceeding with litigation, the shortened period for an investigation means more claims will likely be denied as the investigations simply cannot be completed without receipt of a medical-legal opinion.
When it comes to the penalty for the denial, there are a few types of cases or situations where this may come into play.  The language of the statute simply states that when liability is "unreasonably rejected," then the penalty is owed.  This does not, strictly speaking, indicate that it has to be the initial denial.  For example, the denial could be issued based on a reasonable difference of a medical opinion, but then the employer does not accept the claim until the day of a trial or a mandatory settlement conference, possibly months after receipt of the medical-legal report.  Alternatively, there could be a factual dispute regarding the injury (e.g., for the low back presumption, there could be a dispute as to whether the injury was incurred at home or at work). It is likely that an employee's attorney will list Labor Code section 5414.3 as an issue when a presumption case proceeds to trial.  Litigation over the penalty, and whether a denial issued in good faith, will surely increase the already high workload of the judges at the WCAB.
In light of the fact that the penalty is five times the amount of delayed benefits, if a WCJ finds a denial is unreasonable, the exposure will likely be the maximum penalty of $50,000. It is therefore imperative that employers act diligently and swiftly during the 75-day period of investigation. If a presumptive claim is denied, the employer must be confident in the basis for their denial, and must be prepared to litigate the good faith basis for the denial.
Data Collection
The final provision of SB 1127 requires the Administrative Director to develop or augment a workers' compensation information system to allow data to be collected electronically. Specifically, the system must collect information of the date in which a claimant is notified of acceptance, denial, or conditional denials.  It is unclear what this means as well as how this information system will be funded as the language simply indicates that this will be done upon "appropriation from the Legislature."
Written By: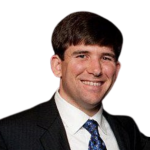 Brian Hull, Esq., of our LFLM – Oakland/Concord Office

Laughlin, Falbo, Levy & Moresi, LLP.