Episode 5 – Remote Trials with Special Guest Mark Turner, Esq., Partner
The WCAB has now shifted to remote trials. How are these trials going forward?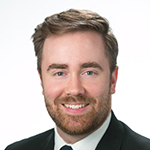 Mark Turner, Esq. of our LFLM-Sacramento Office
Also Available on Apple Podcasts, Spotify & Libsyn:
Listen to Other Podcasts in Our Series

Laughlin, Falbo, Levy & Moresi, LLP.