Episode 16 – Uninsured Employers with Special Guest John Parente, Esq., Of Counsel
In this episode, John Parente, Of Counsel, discusses handling of Uninsured Employers' cases and whether they are different.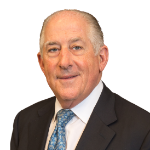 John J. Parente, Of. Counsel of our LFLM-San Francisco Office
Also Available on Apple Podcasts, Spotify & Libsyn:
Listen to Other Podcasts in Our Series

Laughlin, Falbo, Levy & Moresi, LLP.