Episode 13 – Are AMEs still the Solution? with Special Guest Tanya Johnson, Esq.
A constant struggle is the decision on whether to use an AME. Some pointers on when it is the best decision for your case.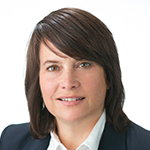 Tanya X. Johnson of our LFLM-San Francisco Office
Also Available on Apple Podcasts, Spotify & Libsyn:
Listen to Other Podcasts in Our Series

Laughlin, Falbo, Levy & Moresi, LLP.