Episode 11 – ADR – An Alternative Solution for Workers' Compensation Claims with Special Guest Vicki Lindquist, Esq., Partner
Vicki Lindquist, Partner, Oakland, explains ADR as an alternate solution to Workers' Compensation claims. What is ADR and when does it apply? Happy listening!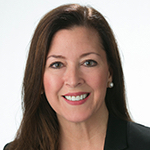 Vicki N. Lindquist, Esq. of our LFLM-Oakland Office
Also Available on Apple Podcasts, Spotify & Libsyn:
Listen to Other Podcasts in Our Series

Laughlin, Falbo, Levy & Moresi, LLP.